LA Life: Breaking News, Secrets, Camelia's, All Aboard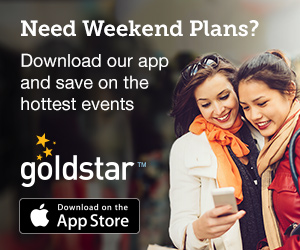 Whether you love it or hate it or are baffled by it the media has a profound effect on our world and now it is center stage at the J. Paul Getty Center.  Very timely exhibit me thinks. It might seem like I have gardens on the brain lately but I can't ignore that the Camelia's are blooming just in time for Valentine's Day and the season of love. If you want to celebrate Valentine Day's in a Big Way, then you might want to climb aboard The Queen Mary.  I'm whispering in your ear that there is a fun and surprising secret at The Discovery Cube so…sssshhhhh… tomatoes.
Now – April 30. Breaking News
Does the Media influence artists process?  You bet it does ladies!  "Breaking News: Turning the Lens on the Mass Media" at the Getty will examine that phenomenon of the mass media, from the 1960's onward, have inspired artists to create works of art that express the human condition. The timing couldn't be better for this exhibition tomatoes.
Over the past 50 years, newspapers, magazines, and televised news programs have increasingly become rich sources for artists. This exhibition explores how artists have looked at and commented on news images, from the Vietnam War in the 1960s to the so-called "War on Terror" in the 2000s. Much of the work is political; all of it is personal. Through photographs and videos, these artists have juxtaposed, mimicked, and appropriated media elements to transform ephemeral news into lasting works of art.
Now – April 23. Secrets of the Sewer
Eeewwwww! My daughter grew up loving, and I mean obsessed kind of loving, the Nickelodeons Teenage Mutant Ninja Turtles…of the sewer of course.  So, I'm sure your kids or grandkids, nephews or nieces will love the first ever museum exhibit about these four teen turtle heroes that even tomatoes can't help but love.
For 30 years, the Teenage Mutant Ninja Turtles have taught generations of fans that being part of team lets kids discover and exercise their own hidden strengths and those of their teammates. Together we can achieve more than we can on our own and visitors will also learn the secrets of the sewer.  No life is complete without that. Ain't that right tomatoes! "Together, there is nothing you cannot accomplish." – Master Splinter-… Words for all of us to live by.
Feb 11-12. Camelia's
The Queens are in town for the season ladies and by that, I mean the Camelia's are in bloom and are considered the Queens of the Winter Flowers.  They brighten our winter days with colorful blossoms that always steal the show. Both the Huntington  and Descanso Gardens  will be celebrating and showing off their amazing collections of these highly prized exquisite blooms with special events this weekend.
The Huntington is having their Annual Camelia Show and Sale at the Brody Botanical Center. Descanso Gardens is getting in to the Camelia act as well and will be celebrating with their Camellia and Tea Festival.  Both Camelia Gardens, or as I like to say Camelia forests, are stunning and wonderful to explore. Not a bad way to ring in Valentine's Day early. And remember Camelia's are royalty tomatoes.
Feb. 14. All Aboard
Nothing could be more dazzling or make more of a statement to your loved one than dining amidst the splendor and majesty of the legendary Queen Mary.  The one of a kind "Tell It to My Heart" Valentine's Dinner comes with a 4-course gourmet dinner in the iconic art deco Grand Salon. A trip back in time can make for a very special Valentines gals. Hint, Hint, Mr. Tomato.
It all starts with a cocktail reception and during dinner you can enjoy a Burlesque show.  That is darn cool! You can sweeten the evening by staying the night on The Queen Mary instead of having to hit the freeway home.  Just a leisurely romantic walk to your stateroom to pro-long the wonderful evening sure makes sense to me ladies.