LA LIFE: Library & Tea, Waterfalls, Love Birds, Year of the Rooster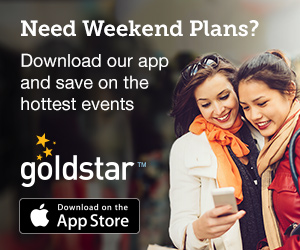 Hello Ladies…the White Tail Hawk is in town and he is looking for action.  You can spy all the hub bub of nesting and breeding at the "Love Bird Hike".  I know the words "waterfall" and "LA" just don't go together but hold on to your horses because waterfalls do exist right now in the Santa Susana Pass Historic Park and this Sunday is the "Waterfall Hike". The DTLA Art Walk has recently unveiled a new tour, "The Historic Core Mural Tour. Not in the Super Bowl mood? Then the Lunar New Year celebrations in DTLA and at The Huntington Gardens might be a great way to escape the football frenzy ladies.
******
Feb 4.  Mural Tour
It's time to explore the incredible murals of Downtown LA that have been expanding over the years in the Historic Core. The tour is hosted by Art Walk and the Mural Conservancy and I for one am thankful for this new addition to their schedule.
This tour is designed to take you through Downtown's Historic Core neighborhood where you will be able to explore and learn the stories about each of the art pieces that live on our city walls, and will feature special presentations by local artists and gallery owners.
*****
Feb. 5. Waterfall Hike
The kind of rains we've had not only have provided some relief for a very dry and thirsty region but we now have natural waterfalls. That's the cherry on the top tomatoes. And you can now take a hike to see this rare occurrence in LA in the Santa Susana Mountains Grotto.
The Friends of the Santa Monica Mountains are indeed friends and this hike takes you to one of the Santa Susana Pass State Historic Park's most fabled locations. You will also learn about the myth and legends of this area and not to worry tomatoes, if you are a bit out of shape like me, it is a slow paced educational hike. I've done this hike with no problem and believe me it is tranquil, beautiful, breathtaking and now it is GREEN.
 *****
The HUNTINGTON
There is always a plethora of sights, sounds and experiences at the Huntington Garden but two weeks ago, I was reminded how the Huntington Library blows me away.  Recently the Tea Room was reopened with a new menu and a new way of doing things tomatoes. And on the 4th and 5th they welcome "The Year of the Rooster".
Their Lunar New Year Celebration is a two-day (Feb. 4 & 5) family event which will include lion dancers, martial arts demonstrations, mask changing performances, traditional music, authentic Chinese cuisine, and more. It's all happening in their exquisite Chinese Garden aka "Garden of Flowing Fragrance".
And yes, some (like this tomato) forget there's a library amidst the extraordinary gardens but on a very rainy day this tomato spent time there and …I'll say it again…saw mind blowing exhibits.  420,000 rare books like Shakespeare's First Folio edition and the Gutenberg Bible (one of 35 existing in the world) are contained in the Huntington Library! The Library's collection of rare books, manuscripts, prints, photographs, maps, and other materials in the fields of British and American history and literature totals more than nine million items. Holy Cow and Holy Moly! But the documents from the "Woman's Right to Vote" movement took my breath away and brought tears to my eyes.
And I'm can personally say the Rose Garden Tea Room at the Huntington has had a top-notch makeover and it is classy, graceful, elegant and positively delish. Previously it had been a tea buffet and on November 16 it reopened as a traditional sit down tea which always my preference.  Well, ladies it was excellent and extra special on a rainy day.  My adult kids treated me and enjoyed the rain too. Take a look.
*****
Feb 4 & 5. Lunar New Year    
May the "Year of the Rooster" bring you tomatoes a very happy Lunar New Year!  Los Angeles Chinatown kicks off the year in a big way with a whole weekend full of fun activities for all ages & cultures, beginning with the "Annual Golden Dragon Parade" on Saturday and the Chinese New Year Festival happening all weekend in Chinatown. Time to Celebrate in the heart of Chinatown tomatoes!
The Golden Dragon Parade is now 118 years old and considered the highlight of the Chinese New Year in Southern California besides being one of the largest Lunar New Year Celebrations in the country.  Since the beginning, the Chinese Chamber of Commerce of Los Angeles has expanded the parade to include the 2-day festival, almost two dozen floats, multiple marching bands, government officials, various dignitaries, entertainers, local business leaders and cultural groups. The Chinatown Central Plaza Festival Celebration brings everything from performances, a vendor market, face painting, fruit carving, magicians, candy sculptures, a culinary stage, gourmet food trucks, a craft beer garden, and other artisans. And it is all FREE tomatoes
*****
 Feb. 4. Love Birds Hike    
The breeding and nesting season has begun for the winter birds, so it's time for a hike to see our local love birds and luckily the White-Tailed Kite birds are doing their thing in the Santa Monica Mountains National Park. It's the season of love ladies and you can be a part of it with the Love Bird Hike.
The Santa Monica National Recreation Area is one of the largest urban national parks in the world! And luckily the White-Tailed Kites , a rare species, love our Santa Monica Mountains so we can all observe the signs of breeding and nesting on an easy walk. Apparently, there is an amazing aerial display during courtship with gifts.  Wow! Sounds like a great photo op with a chance to learn more about these wonderful creatures.  And a walk in the beautiful Santa Monica Mountains that abounds with historical and cultural sites can't be too bad tomatoes.