SF LIFE: Bubbles, Sex & The City, Muni Art, Neuroscience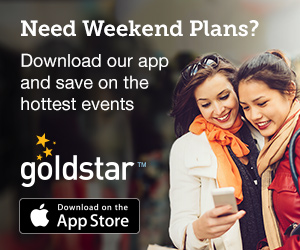 The day when the most champagne is consumed has passed but there is always a reason to sip the bubbly. Girls (Tomatoes!) run the world at
The Riddler
, a new champagne bar, cheers, let's go! And speaking of "girls" who like to tipple, how could we forget the lovely ladies of "Sex and the City"?  Relive the six seasons in a one-woman show and parody of the fab four. If you don't regularly ride Muni, you might want to jump on to see 100 mobile art displays. The brain is always something worth exploring and a new exhibit has been launched in Menlo Park, explore "Neurosociety".
*****
The Riddler
True ladies' collaboration, the brand spanking new champagne bar The Riddler has arrived. Backed entirely by ladies and with a team that is mostly female led by first-time restaurateur Jen Pelka, this is a spot all tomatoes will want to visit. The name comes from a female-created process of "riddling" champagne, and the location itself has overtly feminine vibes.
Playful elements adorn the warm, chic room. A free popcorn machine, bumps of caviar with shots of champagne and a beverage menu with "joans" (glasses filled to the top for "when you've had a hard day"), make this a spot to visit time and again.
Female owned vendors are also all featured on the menu. Gold details, lux black leather booths, marble tabletops, gold leaf ceiling and lush greenery round out the delightfully feminine space. 528 Laguna Street.
For more information: www.theriddlersf.com
*****
Feb. 8. Sex & The City
Everyone's a Carrie, Samantha, Charlotte or Miranda, unless you are Kerry Ipeman who embodies all four of our favorite femmes on stage in her hilarious One Woman Sex and the City. This loving tribute to the iconic HBO show features bits from favorite episodes of all six seasons.
Oh you know those tomatoes, always in search of the perfect relationship while brunching, wearing stilettos and looking oh so fab. You will delight in puns and audience participation.  This parody will remind you why you fell in love with the show in the first place. Wednesday February 8th. The Montgomery Theatre, San Jose. Get discount tickets via Goldstar.
*****
Now thur April. Muni Art
SF Beautiful  – an organization dedicated to creating and delivering community-centered art to benefit the public and preserve neighborhood character, presents the second installation of Muni Art. Installed this month on 100 muni buses, the mobile galleries will be up through April.
Muni Art is a part of the Place Art Program. Place Art curates public spaces by voting for art in surprising public places. Bay area artists submitted applications and 10 finalists were chosen for a public online vote. 5 winning artists were selected and their art is rolling merrily up and down the SF hills.
Lillian Shanahan, one of the chosen artists, used Perler beads as a medium to highlight local features of different neighborhoods. In case you are not familiar, Perler beads are the little plastic beads that my children used to love. You put them on a plastic mold, place paper over them, and iron them until they heat enough to meld together. Truly unique presentations.  All of the artists have created visual masterpieces highlighting areas of our city.
For more info hop on muni or visit: www.sfbeautiful.org
*****
Now thru March 31. Neurosociety
Last year I told you all about Pace Art + Technology in Menlo Park. This year they have opened another space next door to house an exhibit, titled "The Institute Presents: Neurosociety". David Byrne, The Talking Heads frontman, and tech investor Mala Gaonkar bonded over their fascination with neuroscience and devised a series of their own scientific experiments after visiting dozens of the world's leading neuroscience research labs. This newly launched exhibit gives you the opportunity to shrink to doll size (and back), accurately predict election outcomes based solely on facial appearance and discover the strange ways in with your moral values may shift according to context.
Fifteen actors greet and guide visitors through a "three-act play". One room resembles a very cool sci-fi set, a second emulates a TV game show and another is a classroom. Virtual reality headsets assist you in experimenting with sensory perception. A little bit freaky, a lot cool, and mind numbingly intelligent. Absolutely worth a trip to the peninsula. Tickets are $45 pp and the "show" runs through March 31st.  Get tickets.