SF LIFE: Chocolate, Flowers, Museum Hack, Eclipsed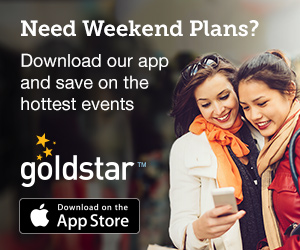 A Happy St. Patty's day to all of you, whether or not your heritage lies in the land of leprechauns. Perhaps there will be chocolate at the end of the rainbow. We know it's good for you – so you can taste as much as you desire at the Chocolate Salon tomorrow, feel the endorphins! Macy's annual Flower show is right around the corner, fabulous and fragrant. Wait until you hear about this female centric museum hack at the De Young – so great. You may want to take the time to see Eclipsed this weekend before it closes – the powerful play about the resilience of 5 Liberian women.
March 18. Chocolate Salon
I just may write a little too often about chocolate, but really tomatoes, whether your preference is dark, light or white, almost everyone loves this delectable treat from the cacao plant. The SF International Chocolate Salon is the premier chocolate event on the west coast. Hundreds of artisan chocolatiers will be showing off their culinary achievements, and sharing them with us. Decadent chocolate samples are of course on the menu.
Learn which chocolates go best with spirits (the alcoholic kind), brews and wine. There are films about chocolate, talks on the science of the bean and various chefs and authors sharing their knowledge. Check out Art Pollard of Amano Artisan Chocolate who will delight us with his globe trotting adventures of a master chocolatier. This all-day event takes place tomorrow at the Hotel Kabuki. For tickets to this delicious event: www.sfchocolatesalon.com
March 26 – April 9. Macy's Flower Show
Hooray! Due to our over abundance of precipitation this year, flowers and plants are in more than full bloom. We can continue to cross our fingers for sunshine, and in the meantime head to Macy's to welcome spring as only this retailer can. The Union Square store will be transformed into breathtaking floral scenes with blooms, fantasy flowers and lush plants from around the world. The American Carnival is the theme for this year's fabulous floral display and the color and gaiety will delight everyone.
Harking back to early 20th century fairs, you can immerse yourself in the quirks and delights featured in the "good ole days". Candied foods, carousels, music from Wurlitzer organs will delight your senses. Events and displays will have you smiling as you wander through the. And I imagine, I will be sucked into perhaps purchasing a floral outfit to welcome spring! For more info: www.macys.com
Museum Hack
Hold onto your iPhones tomatoes and get ready for a wild adventure of selfies at the De Young museum. The rather young company Museum Hack gives a new meaning to museum tours. Bad Ass Bitches is one created just for women and I look forward to gathering my gal pals and traipsing through the de young with these delightful guides. Museum Hack's tours know all about Museum Fatigue and often they do such things as take yoga breaks, write postcards, tell stories the museums won't and yes even drink wine at times – yay!
The BAB tour celebrates the fascinating women in the museum. Based on the premise that women are underrepresented in our museums, the museum hack guides take their guests to art created by women who rock. They celebrate the accomplishments of modern and historical women found throughout the museum. They have gathered up stories about these women that will make you say WHAT? Little known fun facts will be regaled all about the amazing women of art. Don't be surprised if you learn how to dismantle the patriarchy on this tour. That's certainly intriguing!  Held every other Saturday at 1:00p.m. but they sell out quickly so check the schedule.  Get the details.
Now-March 19. Eclipsed
Now playing at the Curran Theater, this play written by Danai Curira (Star of The Walking Dead for you fan girls), speaks to our moment in history now and celebrates the resilience and impact of women and girls globally. This is a tomato must see. The story chronicles 5 extraordinary women brought together by upheaval in their homeland of Liberia.
Strength and perseverance are the key elements throughout the play, something we all need to embrace. The Liberian women forge a close-knit community that inspires them to feats of increasingly greater strength. Word has it that the all female cast is superb in their roles, and audience members leave with tears, joy and are moved beyond belief. For tickets: www.sfcurran.com