SF Life: Coffee, Mermaids, Chinese New Year, Tulips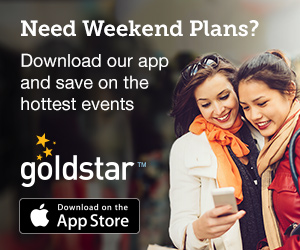 Think it takes too long to get your morning cuppa?  Robot Coffee serves it up in one minute or less! Couldn't get tickets to Hamilton?  Check out this multi generational community theatre production of "The Little Mermaid" in Portola Valley (shameless self-promotion, I'm in it!). The Year of the Rooster has arrived and it's a great opportunity to celebrate with a food tour and the annual Chinatown parade – colorful and exciting. It may seem that spring is quite a way down the road, but Pier 39 celebrates with tulips this month. Hooray for flower power!
Robot Coffee
Head to the Metreon to visit Café X, the first robot-run café in the United States (there is a location in Hong Kong). Made in collaboration with WMF, an international producer of high-quality cookware and household goods, Café X is a hybrid coffee shop – kiosk where a mechanical arm is responsible for brewing espresso, cappuccinos, and lattes, served to order.
It's certainly an innovative idea, but I love chit chatting with my local baristas! However, for those dashing out on a lunch break, or who just want to try something unique –  you place your order on an ipad or via the app. The robotic arm then grabs your cup from one of eight warming stations and rests it on a small shelf. The robot keeps it warm for up to eight minutes and after that it gets dumped. You will then receive a notification letting you know you missed the pickup window and your drink will be remade once you arrive.
This is not for those who want to linger in a café, but rather for those on the run wishing for a speedy cup of Joe. Drinks are merely $2.25. CAFÉ X is located at the San Francisco Metreon.
Feb. 23 – March 5.  The Little Mermaid
Tickets to Hamilton are gone, so now what to do?  Community Theatre productions abound throughout the bay area, and here is one I highly recommend. Portola Valley Theatre Conservatory presents "The Little Mermaid" the tale of a young girl who stands up to the family she loves in pursuit of her dreams. A true "tomato" in the making, Ariel finds her own voice in this beautiful, humorous and yes, timely musical.
This is a story that aims to break down boundaries and unite communities. And you thought it was just about singing sea creatures! The cast features over 50 performers from age 12 to those over 60 (let' s just say). I am a bit biased since I play the role of Grimsby, Prince Eric's guardian, but it truly will make you chuckle with delight.
Directed by Noelle GM Gibbs, the production is cleverly produced with a timeless ambiance and a host of surprise staging elements. Performances run from February 24 – March 5. Buy your tickets here: www.pvtc-ca.org
Year of The Rooster
The celebrations have already begun, but if you want to catch the big parade in China Town, dress in your brightest red and head to Kearny Street at 5:15 tomorrow. If you don't want to stand, you can also buy bleacher streets. Tickets are $30, and as they are not under cover, you might want your umbrella. Our parade is one of the oldest in the country and began in the 1880s when many immigrants came to the US looking for work.
FYI the parade was an incorporation of Chinese and American traditions and thus the large, colorful parade you see today was born. (Not something you will see in China!) There is also a Chinatown YMCA run on Sunday beginning at 8 a.m. A really fun and healthy way to see the area without the crowds. Then get your Dim Sum on! Get the details.
Another great way to enjoy the Year of the Rooster, is to put on your comfy shoes and take a walking tour of Chinatown. All about Chinatown holds daily tours at 10 a.m. You can also book culinary tours or a delish Dim Sum luncheon. This company has been in business for 34 years and you will find no better guides that have all the info on our historic area.
Tulipmania
Flower Power at Pier 39 will awaken spring inside of even the most waterlogged tomatoes! More than 40,000 vibrantly colored tulips and other seasonal garden favorites will line the Pier starting tomorrow through
Feb. 19. Free-guided tours depart daily at 10 a.m. at the crab statue in the Entrance Plaza and end with a special treat at Trish's mini-donuts.
You can take your own self-guided tour at any time and you can download the info at pier39.com.  If you haven't visited the pier in a bit (meaning you haven't had out of town guests lately), you would be surprised at some of the hidden gems. Sure there are the usual tourist stores, i.e. magnets for days, but if you are looking for unique gift ideas, you might want to head to the shops at the pier. There is an establishment called Lefty's – yes things for all you left handed folks. The Shell Cellar has adorable home goods with a nautical theme and Laline has lotions and potions that are "scent-sational". Get more info.