SF LIFE: History Days, Cinequest, Google Dress, The Beatles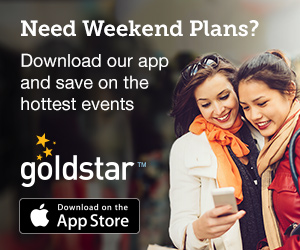 February came in like a lion and let's hope it leaves us with a drought free existence. Still a few more days left and then there's more fun to come in March.  The Old Mint in the financial district hosts History days this year where you can immerse yourself in the fab past of SF. Marrying creativity and technology Cinequest is back in Silicon Valley with films, speakers and more to get those brain cells moving. There is an App for that…..create your own custom dress using Google and H & M, no doubt there is a designer in all of us. Who doesn't love Beatle's music, come on now tomatoes. A wonderful tribute group pays homage at the Palace of Fine Arts. I promise, "Here comes the Sun!"!
---
March 4-5. History Days
Right around the corner, the Old Mint will become a pop-up museum of SF history featuring more than 75 exhibitors. Our city's history is unique and those who know best and their organizations will enlighten those of us not raised here. Learn more about the great gold rush, the Art Deco that abounds, Angel Island the immigration Station, along with the variety of nationalities that call the bay area home.
Genealogical societies from the Chinese, to the Irish will be present. The Cable Car museum will be represented as will the Presidio, The maritime Association, the Library, the Park Service – the list goes on and on. Truly a wonderful way to absorb great info so you can chatter on at your next cocktail party. The event is free and the Old Mint is located at the corner of Fifth and Mission Streets, 88 5th St. For more information: www.sfhistorydays.org
---
March 11. Cinequest
This most unusual film festival appeals to this tomato, because Jane Lynch, one of my favorite actors, comediennes, humans (tomato extraordinaire) will be speaking, as she is the Maverick Spirit Award honoree. This award recognizes bold, visionary and creative forces. USA today readers voted this Silicon Valley Film and VR event, the best film festival in the US.
Film and technology merge with virtual reality to reveal and showcase films and forums that teach, inspire and that fuse creativity with technological innovation to empower, improve and transform the lives of people and communities. WOW, that's a tall order, but they fill it every year. The films on view also meet this standard and whether you attend a handful or all of the hundreds of films being screened, you will be inspired and entertained. For more information: www.cinequest.org
---
Google Dress                     
Ok, so this is not about a Google dress emblazoned with their primary colors, but rather about an app designed by Google and Ivyrevel, H & M's digital fashion house. They are joining forces to build custom dresses for app users.
Right now this Android app will track and collect personal info about its users, including where they have traveled, where they eat dinner or hang out with friends, the typical weather in their area and more. Using that data, Ivryrevel then designs a custom dress with a unique pattern and personalized material and silhouette, that users can buy straight from their phone for $99.
I signed up to be alerted when it arrives. Currently in beta testing….hoping to be one of the testers.  Seriously….what next fashionistas? Check it out here.
---
March 3. The Fab Four
I know I can write this without hesitation as most of you readers are Tomatoes and are more than familiar with the lyrics to "She Loves you", "Yellow Submarine", "Let it Be" – you get the picture.  Proclaimed the best Beatles Tribute band by many in the music industry, this version of that boy band from England, will "Let the Sun Shine" for Bay area Beatles fans, at The Palace of Fine Arts on March 3rd at 7:30 p.m.
You may even see Ed Sullivan introduce the legendary musicians. All the music is live, the costumes reflective of our favorite four, and you won't be able to stop yourself from singing along.  Every era of The Beatles will be represented and you will leave humming your favorite. Get tickets.