SF LIFE: Wine & Wishes, Cats, David Duchovny, Bamboo Lanterns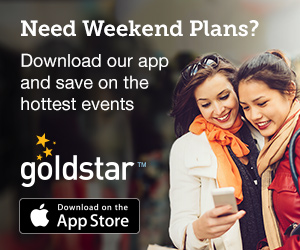 Remember the little "Bat Boy" who took SF by storm?  He was a recipient of "The Make A Wish Foundation", and this year's fundraiser takes place tomorrow replete with wine and gourmet food. Tired of meeting up in a coffee shop, want to get your cat fix in? Check out this unusual creative space,
Dancing Cat
in San Jose.  We knew David Duchovny has quite the acting resume, but he is also quite the musician – he comes to play for us this month. When near the civic center take a peek at the newest temporary art installation, enormous bamboo lanterns. Let them light up your life tomatoes!
Feb. 4. Wine and Wishes

The Make-A-Wish Foundation of the Greater Bay Area is one of the most inspiring organizations. Providing wishes for children from 2 – 18 who battle life-threatening medical conditions, Make-A-Wish provides them with inspiration, hope and joy. Their biggest fundraiser is tomorrow night and is so well attended because it highlights the best of the best in the epicurean world.  This year the San Francisco Design Center Galleria will host the partygoers.
Over 50 of our hottest restaurants and wineries will be featured. The Gourmet Food and Wine Tasting is from 4:30 – 7:15 featuring tastes from fine eateries Trace, Farallon and more. If you want a sit down experience where you can savor each course the Winemaker Dinner starts at 7:30 with four courses to tantalize your taste buds. Get more information.
Dancing Cat
The Dancing Cat is a place unlike any other I've heard about. Tomatoes who love the furry felines may enjoy a visit to this space. Dancing Cat is an adoption lounge supported by Silicon Valley Pet Project. But no need to adopt to go and pet, play or immerse yourself in their beauty. In a cage free environment, previously homeless adult cats wander, dance, sleep and play. You make a reservation, pay a nominal fee of $10, and enjoy an hour with the furry ones.
You can meet friends, read, or lounge and enjoy work by local artists. You can bring your own food and drink or purchase a selection of sweets. You can even hold parties in the space. A cat lovers dream come true. Monthly events are held and in February they include creating valentines on the 11th, a feline photography workshop on the 18th and Purr Yoga, a 75 minute vinyasa yoga class.  Get your calm on with a visit to the cats. Get more information.
Feb. 15. David Duchovny Sings
Who knew the star of The X-Files could also craft impassioned country-folk music with a dose of alt-rock to spice it up? Despite the fact that he hadn't so much as touched a guitar until he was in his 50s, Duchovny took to music like a duck to water. A true male tomato re-inventing himself. From Twin Peaks, Full Frontal, Californication and so many more movies and shows this multi award winning actor, director and now song writer will blow you away with his music and inimitable stage presence of course.  Fun fact, he is the only actor to have won a Golden Globe for Best Actor in a TV series in both comedy and drama. Maybe a Grammy is in his future. Wednesday February 15th, SF Social Hall 1270 Sutter Street. Get tickets.
Now-March 10. Bamboo Lanterns
The Lunar New Year is upon us and here is a great way to celebrate. Visit the six illuminated sculptures -the latest large-scale temporary art installation at the Civic Center. Our fabulous San Francisco Arts Commission who constantly provides intriguing creations curated and commissioned the lantern exhibit. If you live in or around the city, you probably saw the giant glow in the dark inflated bunnies earlier last year. The success of that project and its ability to catalyze the community and invigorate our public space led to this beautiful Chinese tribute.
Created by local artist Freeman Lau, the exhibit is titled Peace All Year Round. It is inspired by the experience of Chinese immigrants who settled on the West Coast.  The six lanterns take the form of vases of varying shapes. They range in height from 16 – 20 feet and will be situated in the center of Civic Center Plaza. Public artwork is a gift to our community and our city – let's get out and enjoy some togetherness with our neighbors! The lanterns will be on view through March 10th. Get the details.